A rough start!
Getting the hang of it!

Fat and happy at 2 weeks.

What a beautiful girl!
Alley at 2 months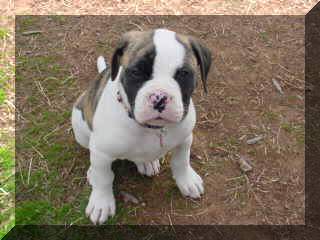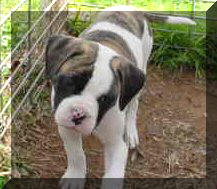 Alley at 6 months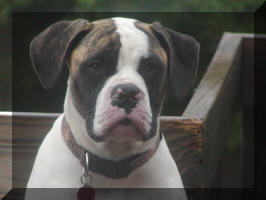 Alley at 2 years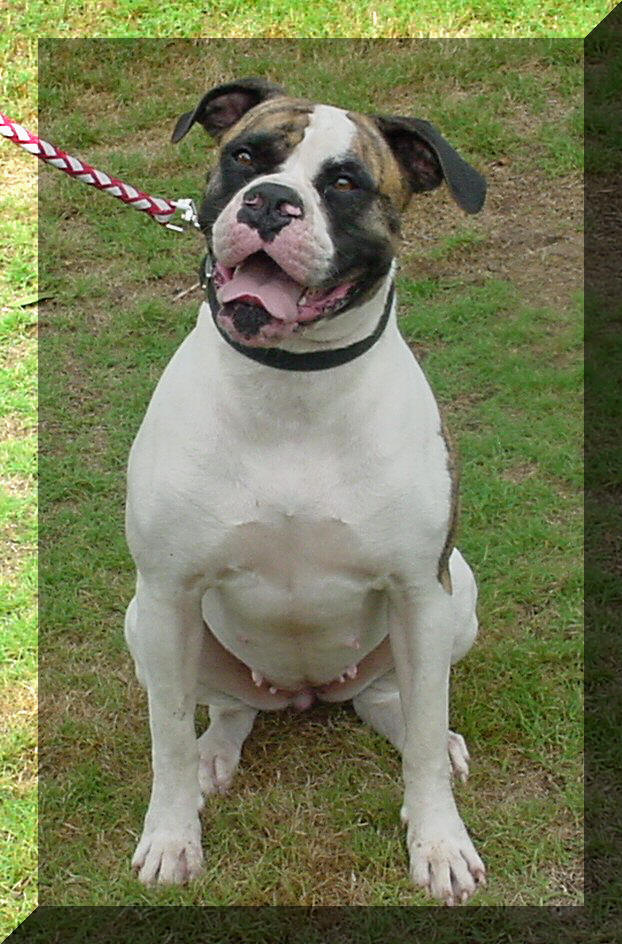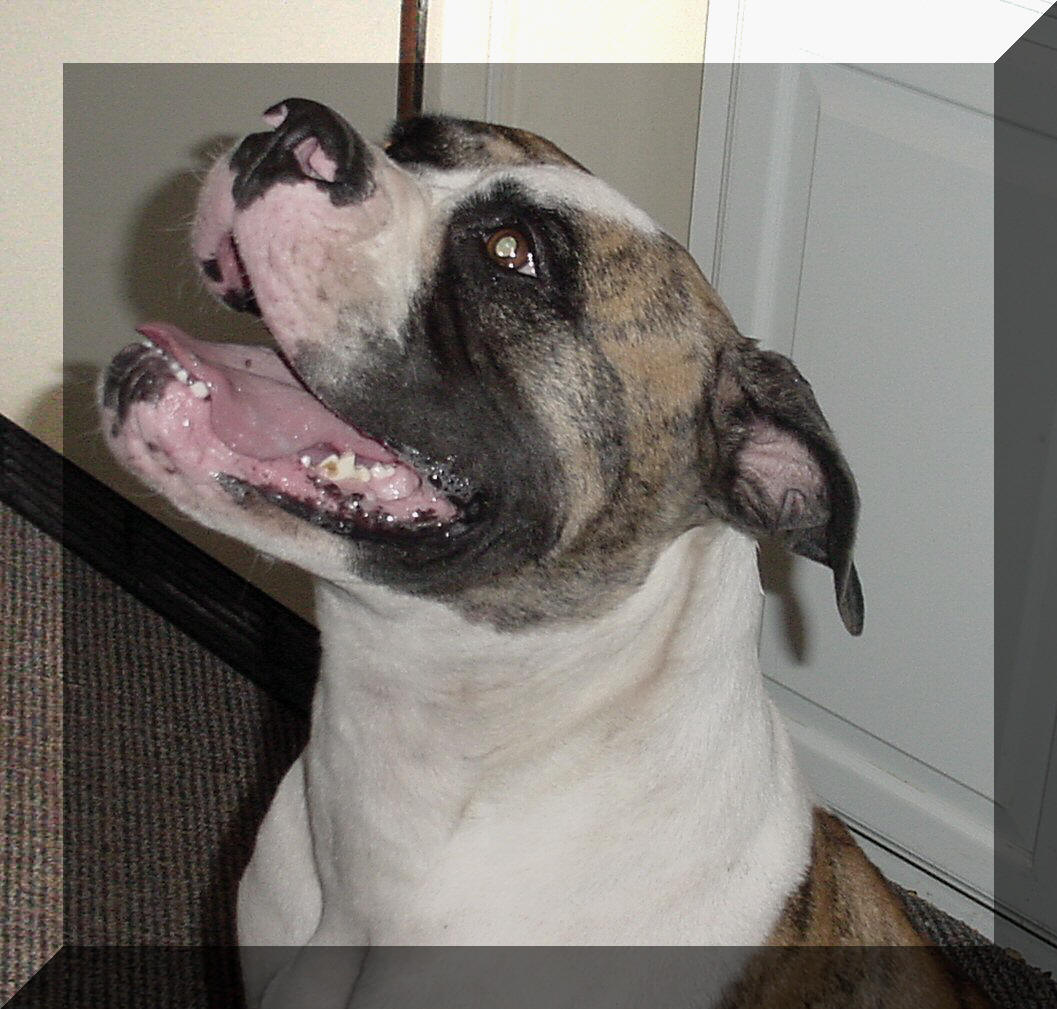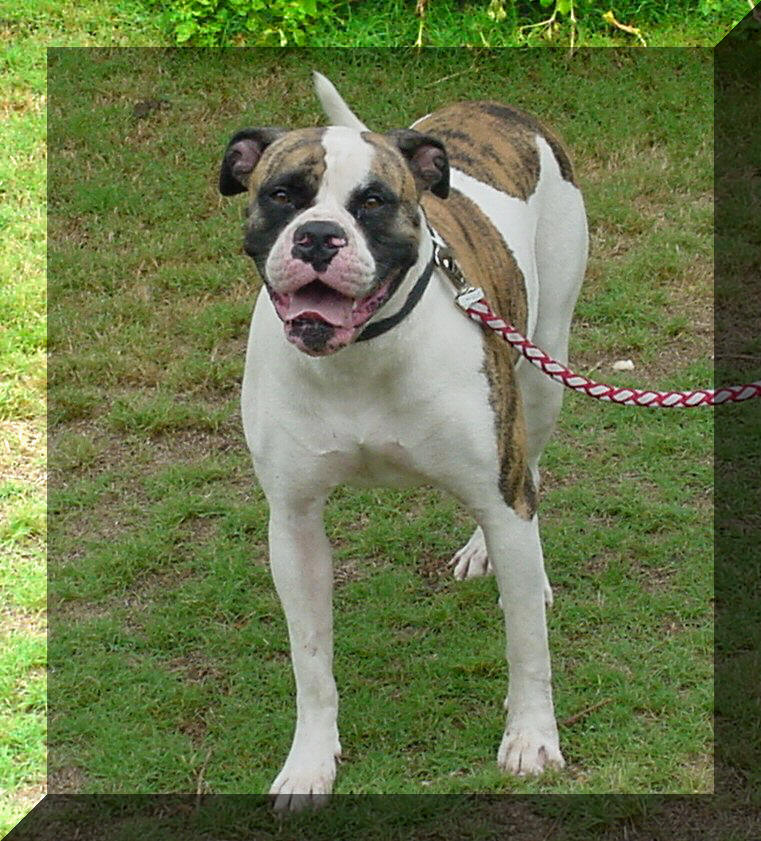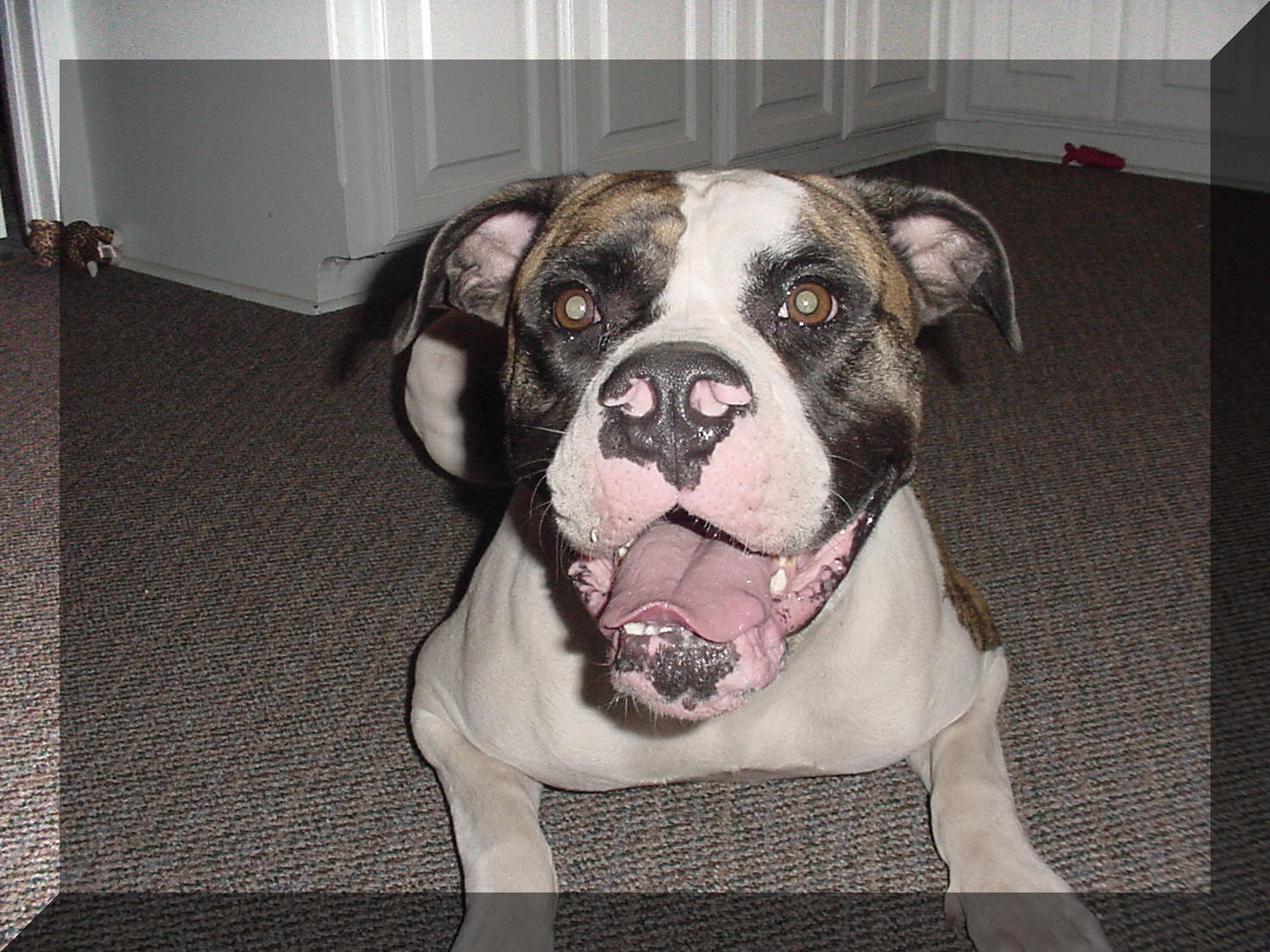 We did Alley's PennHip at 1 year and she also ranked in the top 10 percent of the breed, L .33 no DJD and R .26 no DJD.
Alley is out of Izens Precious Ivy CD1 PennHip OFA and Ch. Koa who is out of MGK's Tyson OFA TT and Boyd's Athena (aka Cody) OFA. Ch. Koa weighs 105 pounds. He has a Pennhip score of .39/.39 no DJD. He is also rated OFA "Fair". Koa passed the Working American Bulldog Association's Breed Suitability Test (BST). Koa also has a CGC Title.
Alley 85 lbs at 18mo. and still has some filling out to do. She is working on her obedience with the goal of obtaining her CGC. Alley has a very drivey personality and a desire to please.
Ch Souza's Koa of Boyd BST CGC OFA PH
Bailey's Ironman Tyson of MGK TT OFA
MGK's Gator Red
MGK's She's a Doozey
Sommer's Athena of Boyd OFA
Johnson's Zeke of Sure-Grip
Johnson's Zeena of Sure-Grip
Izen's Precious Ivy PH CD1
Izen's Roman Draco
Sure-Grip's Rattler
Sure-Grips Dick the Cruiser
Johnson's Dozer Bruno
Ruby Farneti
Sure-Grip's Rodeo Rose
Symmes' Rip'N Woody
Sure-Grip's Hoosier Blue
DeSoto's Reina of Sure-Grip
Johnson's Zeke of Sure-Grip
Symmes' Terminator
Sure-Grip's Sweet Sister Sadie
Johnson's Zeena of Sure-Grip
Sure-Grip's Freddie Kruegger
Motley's Tinkerbell of Sure-Grip
Izen's Naturally Bad Tia
Blackwell's Indomitable Snowman
MGK's Action Jackson
MGK's Mountain Gator Red
MGK's She's A Doozy
Peeler's Miss Bully's Buck
Johnson's Bo Donald
Johnson's Collette 14
Collinsville's Princess
Blackwell's Cracker Jack
MGK's Mountain Gator Red
Blackwell's Rising Star
Blackwell's Princess
MGK's Bam-Bam
MGK's Tulsa